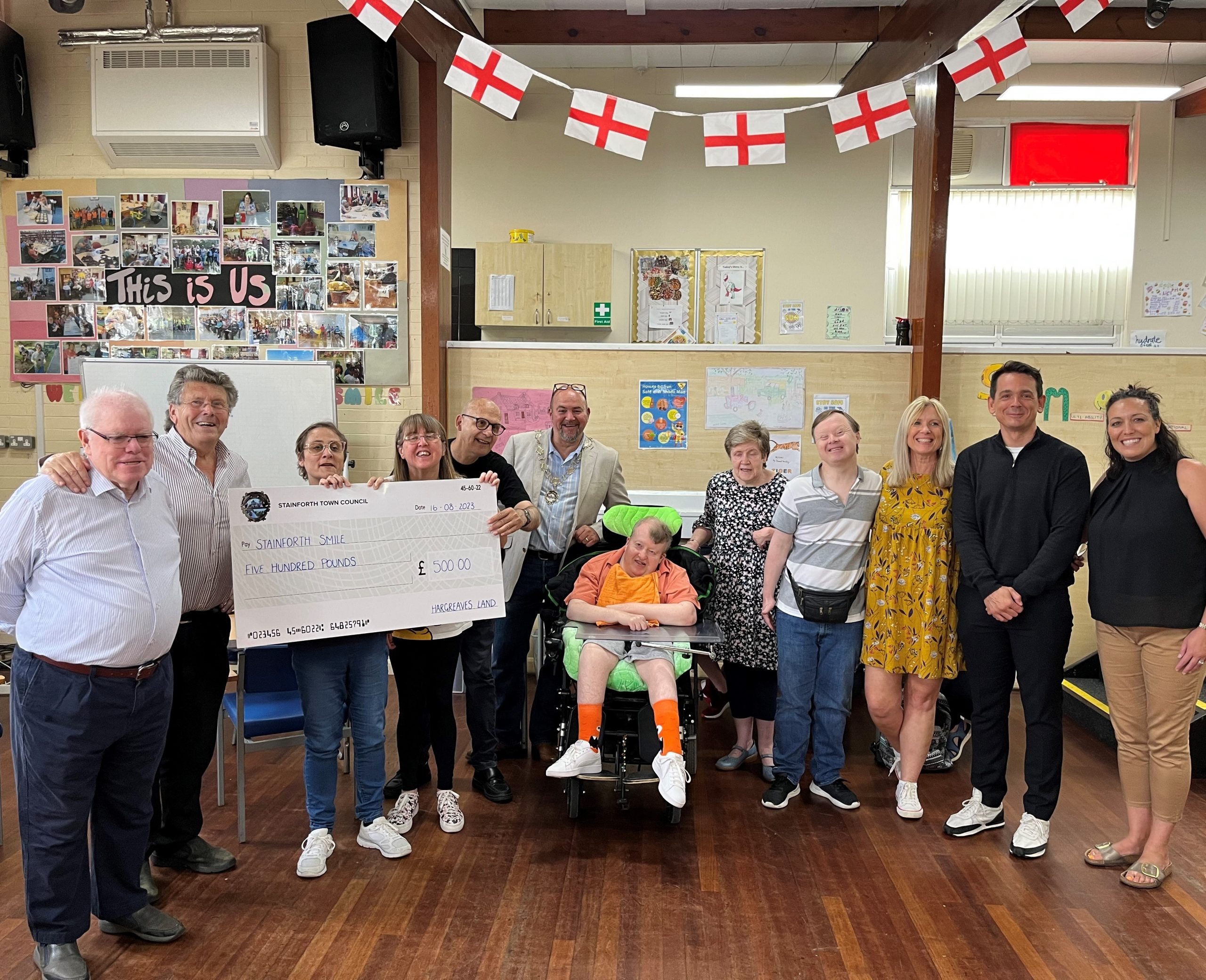 SMILE at Latest Charity Donation!
Hargreaves Land is helping to put a big smile on the faces of adults with learning disabilities and elderly people with its latest charity donation.
Andrew Johnson, head of asset management at Hargreaves Land, recently visited the SMILE (Supportive Multi-Ability Inter-Generational Life Experiences) centre in Stainforth, Yorkshire where he handed over a donation of £500 from our CSR fund towards the construction of a new outdoor area for visitors and future trips to enjoy.
The charity, which delivers its services across Doncaster from various locations, provides a range of community-based learning, creative activities and specialist support for people who have learning disabilities and autism.
From horticultural activities and tending to allotments to interaction with SMILE's trained specialists, the aim is to put a smile on people's faces as they take part in a host of fun interactive activities to enhance their knowledge and skills.
Young and old are also brought together through the charity's outreach work to learn from each other and grow together, helping to enrich people's lives and boost their potential.
The donation is the latest part of Hargreaves' commitment to help local communities – indeed, Hargreaves has been active in the Doncaster area for many years with support for several good causes.
Invited by one of the local city councillors to SMILE Stainforth, Andrew chatted with staff and residents about the charity's work and successes. He said: "I can't think of a better recipient for a donation from our CSR fund. Their work is very impressive, supporting local communities and clearly helping to transform people's everyday lives."
Lorayne Shaw at SMILE said: "We can't thank Andrew and the Hargreaves team enough for their kind support. Donations like this really do help to make a big difference; helping us to provide safe and welcoming places, where people can come to find friendship, support and fun that does put a smile on their faces."
To find out more about SMILE visit https://www.doncaster.gov.uk/services/adult-social-care/day-centres